About us
Supporting the Restaurant Industry Since 1970
The Restaurants Association of Ireland was formed in 1970 with the initial goal of forming a strong lobby that would represent the industry at Government level on issues of importance to the Irish restaurant industry.  
Over the past 50 years, the Restaurants Association of Ireland has worked on various campaigns to bolster the Irish restaurant sector, such as advocating for the 9% VAT rate for the hospitality industry, a result of the expert lobbying of a group of dedicated restaurateurs on behalf of themselves and their colleagues. Such successes have been repeated over the years, particularly in the areas of taxation, licensing, standards, curriculum development both at Irish and European levels. 
The Restaurants Association of Ireland now represents in excess of 3,000 members, with establishments representing full-service restaurants, coffees shops, hotel restaurants, gastropubs, golf clubs and cookery schools. 
We also have over 150 trade partners, which are businesses that we have approved as suppliers of products and services for restaurants.
The Restaurants Association of Ireland established the Restaurant & Hospitality Skillnet in 2017 to provide training to those working in restaurants and the wider hospitality industry. Training is done via courses, apprenticeships and various webinars.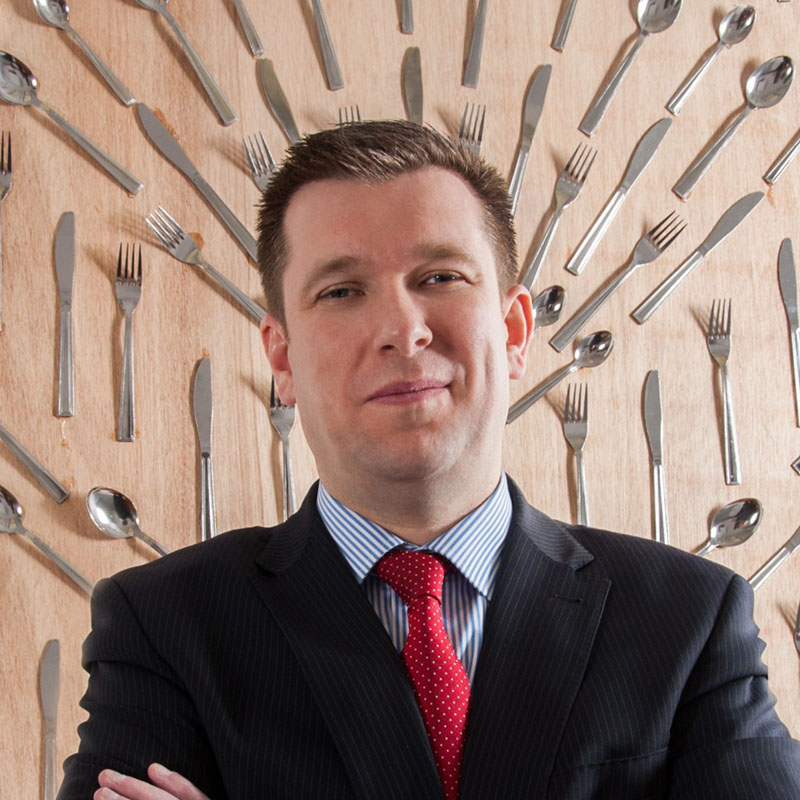 Adrian Cummins
CEO, Restaurants Assocation of Ireland
The restaurant industry in Ireland is one of the most valuable indigenous sectors on the island. It has been an honor to advocate for this community.
The Restaurants Association of Ireland in numbers
0
Members
0
Trade partners
0
Apprenticeships
How your restaurant can benefit from our work
Lobbying
Many members feel strongly about legislative matters, but feel powerless in addressing concerns to the relevant authorities. We facilitate lobbying efforts on legislative issues.
Financial
The financial benefits are numerous- discounts on utilities, restaurant and health insurance, merchant services, telecommunications providers, IMRO and PPI.
Networking
Networking with colleagues in a friendly and informative way, either at local or national level, is vital in the foodservice industry. We have nine branches, representing all corners of the country.
Training
Restaurant and Hospitality Skillnet provide a range of courses to suit everyone's needs. Group and individual training available.
Advice
We provide experienced, professional advice on a daily basis- all just a phone-call or email away.
Awards
The Irish Restaurant Awards take place each year, with members of the public voting for their favourite establishment. There are four regional semi-final events, culminating in a grand finale awards event.
Restaurants Association of Ireland Benevolent Fund
Can we help you?
The Restaurants Association of Ireland Benevolent Fund is a charity for the restaurant and hospitality industry and as such we can only consider applications for financial assistance from people who satisfy the following criteria:
Worked within the direct provision of food, drink or accommodation in Ireland. We can consider applications from people where they have been directly employed in the provision (e.g. they worked as a chef, ran a pub) or where their employers main role was the provision (e.g. we can help anyone who worked for a hotel, restaurant, pub)
Worked during one of the following three time frames:
Currently working within the industry – OR –
Have worked in the industry for one continuous year in the past five years – OR –
Have worked in the industry for seven years in their lifetime
Be a resident of the Republic of Ireland
Be a member / the employee of a member of the Restaurants Association of Ireland
Registered Charity Number: 20031602
Apply
Use the link below to download application form. Please send completed forms to benevolentfund@rai.ie
Benevolent Fund application form
Download