Media Coverage – September 2023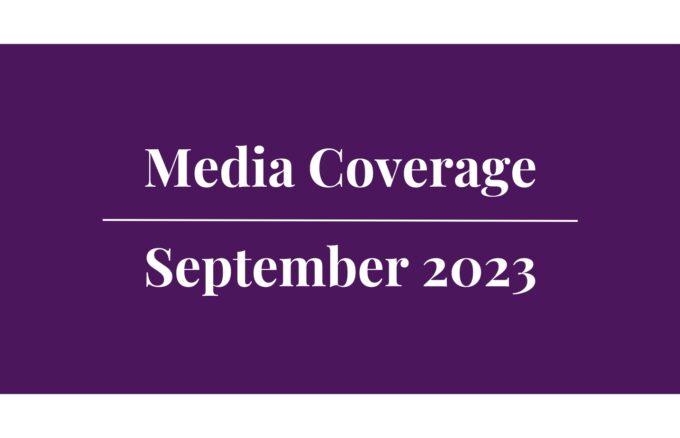 'Government considering splitting VAT rates for hotels and restaurants in medium to long term'
"The Restaurants Association of Ireland (RAI) has lobbied the Government for a lower VAT pandemic rate of 9pc to be kept after it went back to 13.5pc in recent weeks." Splitting VAT rates for hotels and restaurants could be considered in the medium to long term, Tourism Minister Catherine Martin said.
'Restaurants renew calls for permanent 9% Vat rate and lower excise duty'
The Restaurants Association of Ireland has once again sought the permanent implementation of the 9 per cent VAT rate for the food service sector in its budget submission. The RAI has also called for the reinstatement of the Temporary Business Energy Support Scheme (TBESS) and a 7.5 per cent reduction in alcohol excise in its submission for the budget.
'Irish Restaurants Want VAT Revisited In Next Budget'
The Restaurants Association of Ireland (RAI) has released its pre-Budget submission, which is calling for the government to reinstate the 9% VAT rate for small and micro-businesses serving food around the country. The association also wants a 7.5% reduction in alcohol excise, as part of a plan to align Ireland's excise levels with those of other EU countries.
'VAT Increase On Irish Tourism And Hospitality Is A Step In The Wrong Direction'
The Restaurants Association of Ireland (RAI) said it believed Ireland should retain the hospitality sector's reduced VAT rate, but only for food-related businesses. Adrian Cummins, chief executive of the Restaurants Association of Ireland, said poor weather and rising energy and ingredient costs, were among the reasons why restaurateurs feel their businesses have struggled this summer. "The increase of the VAT rate is the final nail in the coffin for many small cafes, restaurants and food-led pubs," warned Cummins.
Ready to become a member?
Find out more about the benefits of memberships
with the Association here.